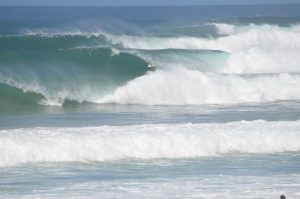 Lennox Property Agents is a local real estate agency specialising in property management in Lennox Head, Ballina, Byron Bay and surrounding areas. We manage residential, commercial and holiday properties.
Our Principal Renee Walkom is a licensed real estate agent, business agent and stock and station agent. With over 20 years in the real estate industry, Renee has a reputation for honesty, efficiency and ethical practice.
Lennox Property Agents was born out of the desire to bring a fresh approach to property management services in the local area. When talking to local property investors and owners we were regularly told that their managing agents:
Don't communicate well enough, often enough

Treat property management as secondary

Charge unreasonable fees

Have a revolving door of property managers
Unlike traditional real estate agents, Lennox Property Agents are focused entirely on providing straight forward; no fuss management services for our property owners. Property management for us is not an afterthought, incidental to a sales team. Property management is our sole focus.
Our systems are state of the art. We utilise leading real estate websites to showcase our rental properties. We are supported by a leading online property management software system which enables owners and tenants to access important information about their property at any time.
At Lennox Property Agents we take great care in selecting suitable tenants through detailed reference checks and we subscribe to TICA – Australia's largest tenancy database. We build positive relationships with our tenants to ensure any emerging issues are resolved quickly and effectively.
As your property manager we will:
Accurately appraise your rental property to reduce vacancy periods, high tenancy turnovers and lost rental incomes

Understand the importance of timely rental payments and promptly negotiate tenancy renewals to reduce vacancy periods

Regularly review the rent to ensure that your property is in line with the current market expectations

Undertake regular inspections of your property and provide you with written reports

Focus on preventative maintenance to reduce extensive and costly repairs

Maintain regular communication with you and the tenants to ensure potential issues are quickly resolved

Keep up to date with relevant legislation to ensure compliance and maximise returns

Undertake thorough assessments of prospective tenants including the use of TICA (a national tenancy database), references from previous landlords/agents and employers